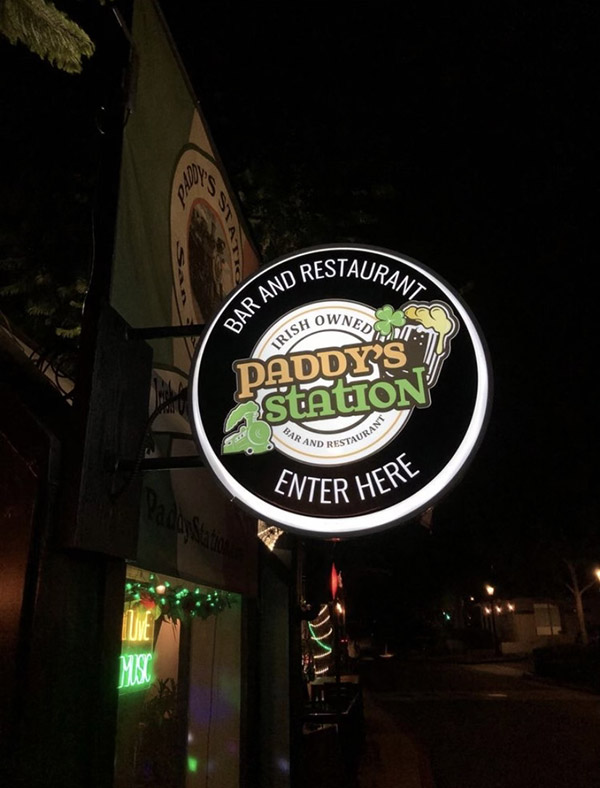 Come on in! The food is grand, and the beer, spirits and music are lively!
There's something about Paddy's being the charming unpretentious neighborhood pub you will crave to be apart of.
In the beautiful heart of San Juan Capistrano Paddy's Station has so many different spaces to offer you, such as our cozy private caboose located towards the back of our restaurant that features accommodations for up to 10.
Our Train Car located in our restaurant lets you see all the action but also allows for you and your guests to enjoy your evening together privately. Dining in an actual train car! What fun!
We then offer the heart of our restaurant the main dining room featuring a pool table, a stage in which live music is offered all week, and our wonderful accommodating staff.
Jump aboard our crazy train!
We guarantee a warm welcome and a friendly atmosphere.
Our Paddy's Family is looking forward to your visit.
Monday:  4pm – 12am
Tuesday-Thursday: 11am – 12am
Friday: 11am – 2am
Saturday: 10am – 2am
Sunday: 10am – 12am